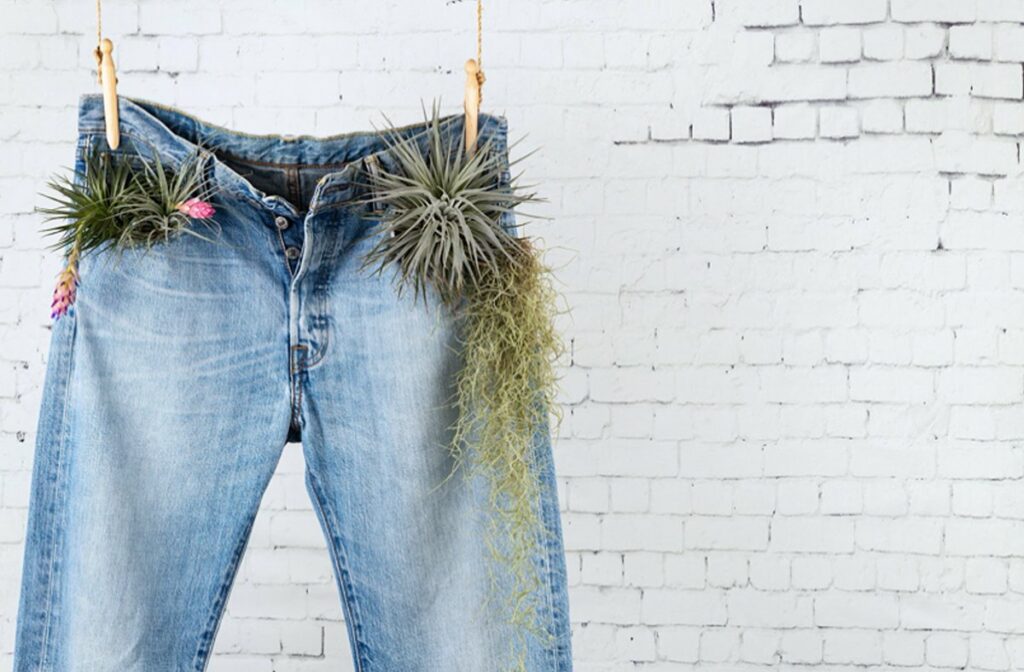 2021, a new start.
We hope 2021 has got off to a good start! At Close to Clothes, the start of the year has been very busy and we are happy to share our latest news with you. We would also like to thank all those who took part in our CSR survey, an enriching experience for us.
Close to Clothes has set itself ambitious objectives in order to fully establish its commitment and transparency, we offer diversified certifications adapted to each raw material and the processes that accompany them.
All of our products are of course REACH certified
All our labels and leathers are Oekotex certified
Our cotton is GOTS certified
The papers we offer for your hangtags or packaging are FSC guaranteed, that is to say from forests managed in an eco-responsible way.
We also offer a wide range of recycled papers
Our metallic materials ban nickel
All inks are vegetable, that is to say they are composed of vegetable oil and not mineral, thus using renewable resources
By taking stock of our products, we have set ourselves objectives by type of product and the mission of supporting the customer in this ecological transition by offering eco-design advice, thus taking the life cycle into account. of the product until its revaluation. We aim to systematically offer the right eco-responsible alternatives according to the needs of our customers.
As a collective, our mission is to build a more responsible future and we are proud to help you improve both your brand image and your CSR objectives. In order for 2021 to be part of a sustainable approach, we are ready to take up any challenges by your side.
Here is an overview of our latest projects at Close to Clothes.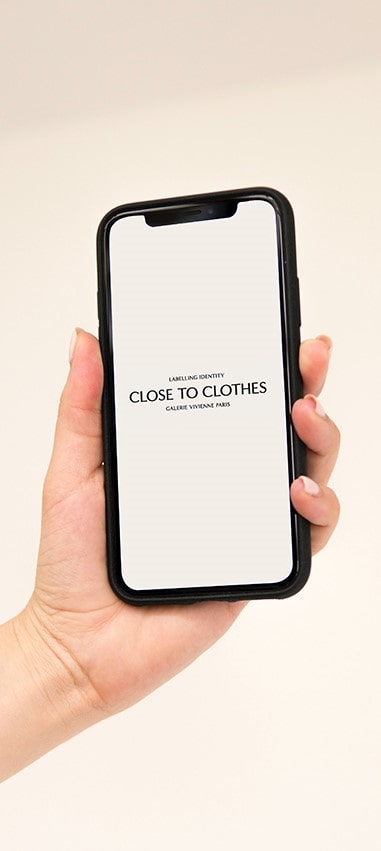 Digital transformation.
Close to Clothes loves to support you in your projects during workshops in the showroom, or trade fairs where each year we present our latest creations. Despite a different context, without the possibility of physical exhibitions, we have not stopped creating, and our teams have developed new innovative collections to offer you inspiring products.
In order to allow you to access it remotely, Close to Clothes wanted to seize various opportunities to expand its digital presence. We first opened access to our latest collections directly on the JPI tool, allowing our customers to view our latest products from their dashboard by discovering various techniques, such as in a catalog. Do not hesitate to contact us to obtain your access! In addition, we have an online store on the Première Vision Market Place, where brands can consult our labeling, whether for sample requests or directly to start a collaboration. We are committed to welcoming you to our offices, but we are just as happy to support you remotely through these means!
Collaboration with
AZ Factory.
We had the pleasure of creating the labeling of AZ Factory, the new, more accessible luxury brand from Alber Elbaz. Launched on January 26, this line is entirely digital, between innovation and technology, which marks the eagerly awaited comeback of the former Artistic Director of Lanvin. Our collaboration with the brand has been very technical and sophisticated, calling for a clever balance between elegance and originality, so characteristic of Alber Elbaz's creations. We were therefore impatiently awaiting the launch of AZ Factory!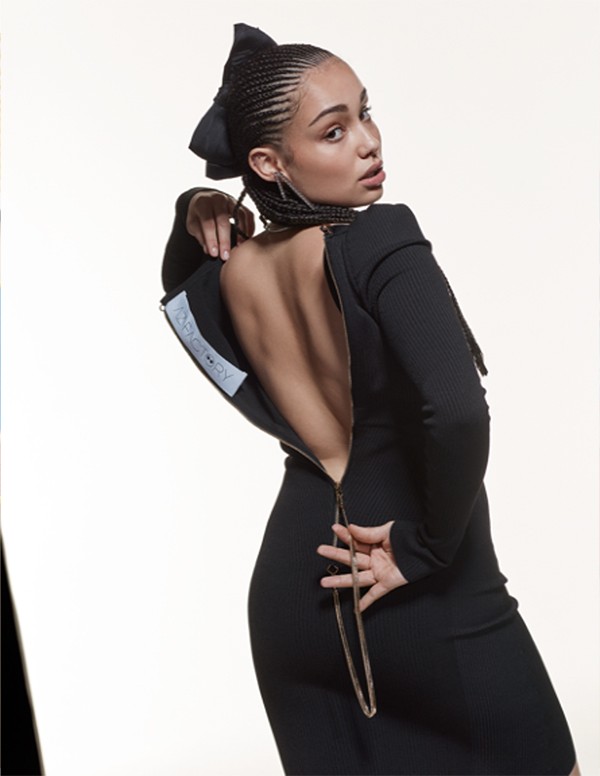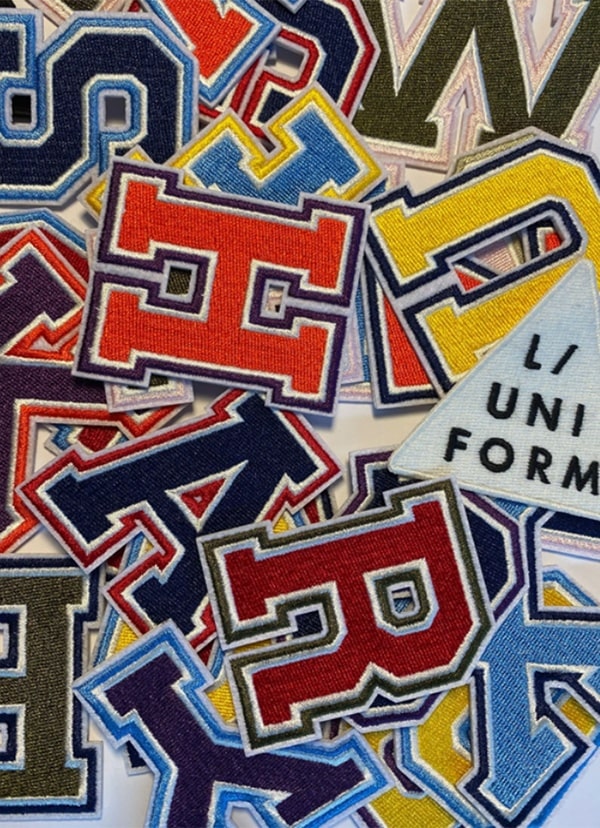 L / UNIFORM
from A to Z.
L / UNIFORM wanted to imagine badges for each letter of the alphabet, a concept that we were delighted to realize. The brand wanted to offer its customers a unique way to personalize its objects. Available in a combination of bright colors, the badges are iron-on and can be applied to any L / UNIFORM bag or accessory of your choice, simply with an iron. Alongside this exciting project, we've added a series of pyramid-shaped badges to our collection… because once we get started, we can't stop creating!
Paul & Joe fashion show,
a party above all.
On the occasion of the brand's 25th anniversary, Paul & Joe organized a parade in the famous Parisian cabaret "Chez Michou". Our team had to take up the challenge of creating a series of colorful badges, in tribute to Michou and his legendary blue. Close to Clothes only had 3 weeks to design, produce and deliver the visuals. We made badges with the effigy of cabaret dancers – sensual eyes and full lips – not to mention the iconic blue logo. In flat and terry stitch embroidery, the end result was retro, pop and very happy! A big thank you to Pascal from the Paul & Joe team for his trust!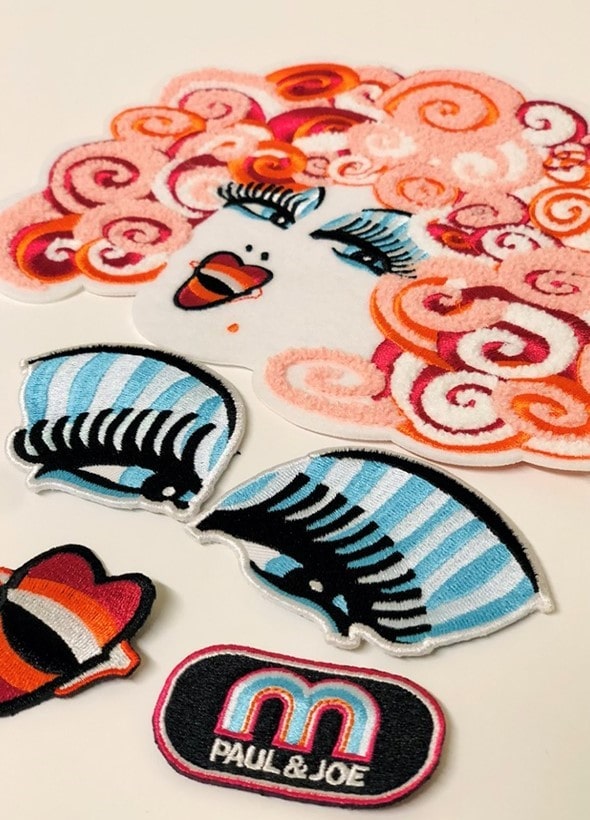 Vous avez un projet ? Contactez-nous !
CLOSE TO CLOTHES
PARIS
25 RUE D'HAUTEVILLE
75010 PARIS, FRANCE
TEL: +33 (0)1 42 96 00 92
FAX: +33 (0)1 49 27 01 56
CLOSE TO CLOTHES
ASIA PACIFIC
UNIT 04 4/F JOIN-IN HANG SING CENTRE
2-16 KWAI FUNG CRESCENT
KWAI CHUNG, N.T.,
HONG-KONG
TEL: +852 3621 0388
FAX: +852 2758 5199
CLOSE TO CLOTHES
BLUE LAB
BELLAMYPLEIN, 54
1053AT AMSTERDAM
THE NETHERLANDS
GOLLIERSTRASSE 14A
D – 80339 MUNICH
GERMANY