What's new from the brands? Which products for which houses? Discover their latest labeling creations.
Longchamp
We are happy to have worked with the iconic Parisian leather goods brand Longchamp, on one of their latest collection in collaboration with Emotionally Unavailable. Sporty, optimistic and dynamic, this collection denotes and proves to be strong in personality, under the theme of the spirit of a winner! Labels, iron-on patches, pins, we had the pleasure of making many technical products. Longchamp challenged us in particular with a high-definition weaving requiring particularly fine lettering and the flagship logo of the horse on various sizes of claws.
However, at Close to Clothes we like challenges and do everything we can to satisfy our customers.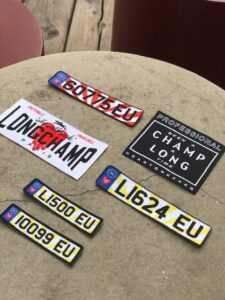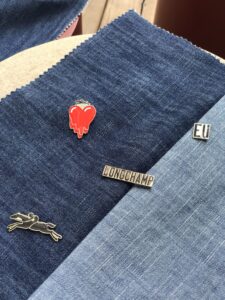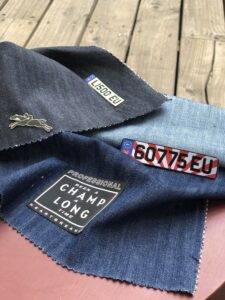 Vanessa Bruno
We present you the latest collection of Vanessa Bruno, a sparkling, colorful and tropical collection that takes us to RIO. We had the pleasure of working on the development of various woven patches all symbolic of Brazil, parrot, tudo bem, palm tree or even pineapple, they are then found on the brand's iconic tote bag, the perfect accessory to shine this summer. .
The trend is for personalization thanks to the iron-on technique, which allows you to dress any item from the accessory to the ready-to-wear! It's a summer full of colors ahead.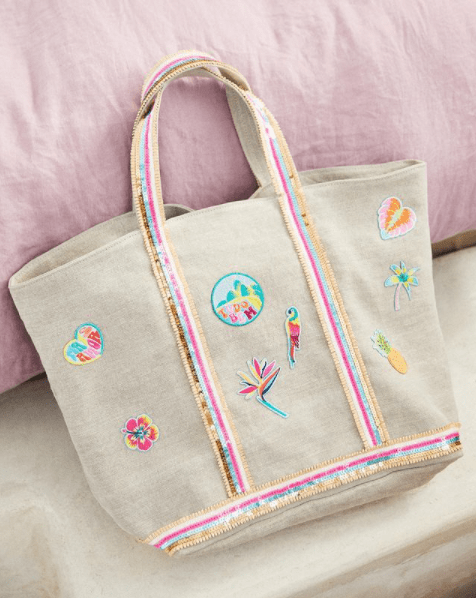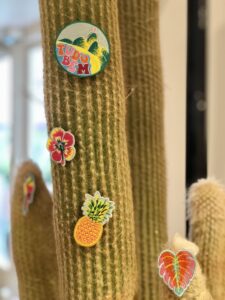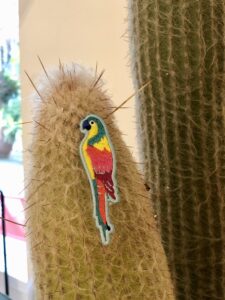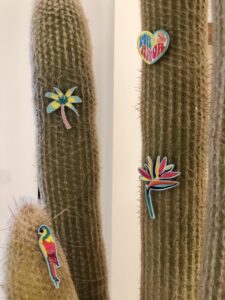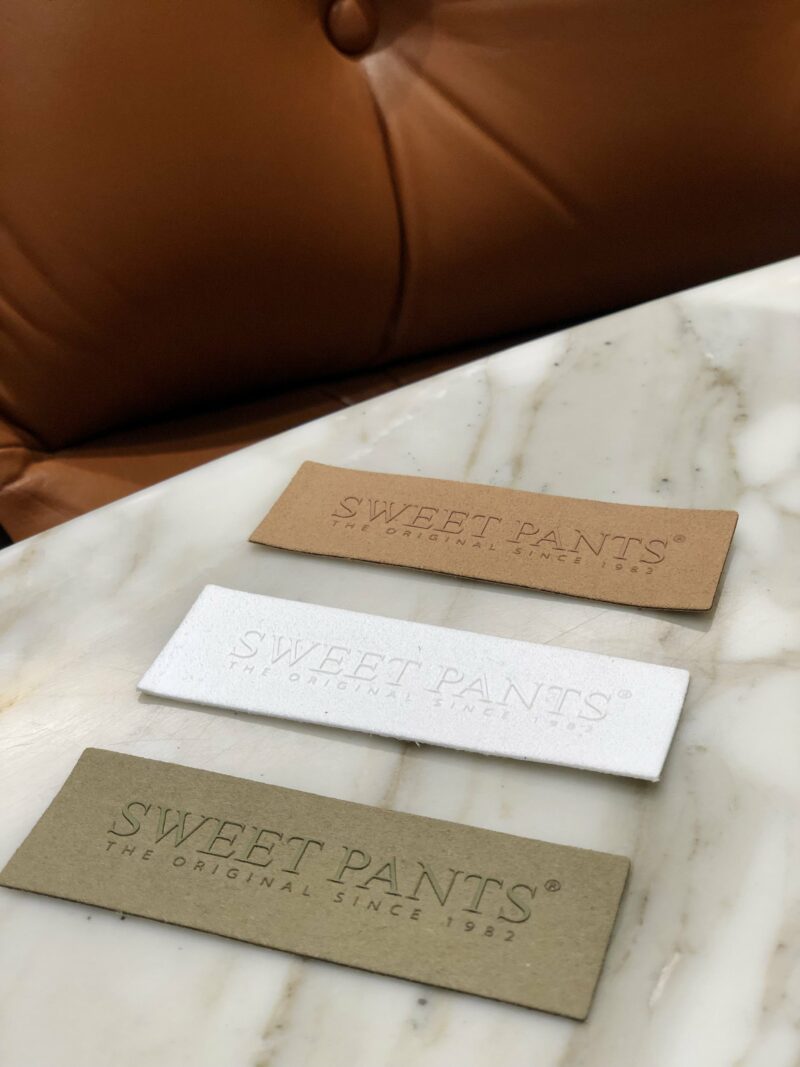 Sweet Pants
It is a pride to work for 1 year already with Sweetpants, the leading brand of hoodies.
Our collaboration is very rich, the brand trusts us for the development of the majority of its accessories. Label, Hang tag, Pin's, Stickers, Silicone patches, embroidered or even woven, the products are numerous and varied, enough to testify to our know-how and challenge our development teams.
The main challenge with Sweetpants is to create accessories that go best with the color of the fabrics, the same Pantone on different materials does not have the same rendering, rigor and experience are therefore required and we are happy to to have been able to respond present.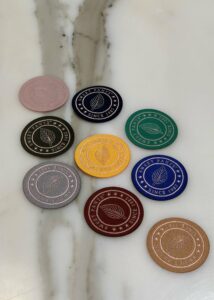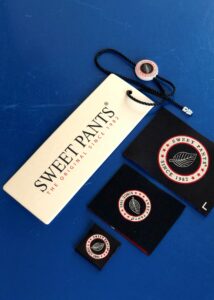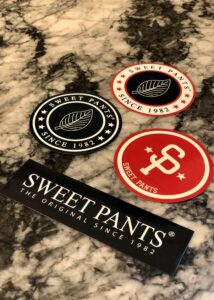 House of Athlete
House of Athlete, or HoA for the more connoisseur is the lifestyle brand created by American football player BRANDON MARSHALL.
Symbolically sporty, the brand emphasizes well-being and focuses on the individual, his health of body and mind. We therefore supported it in a technical and strong labeling project for the line: TPU, monofilament for a game of transparency, or rubber print.
There are also some seasonal patches combining embroidery in relief on felt, enough to enhance their pieces! Thank you to them for their trust.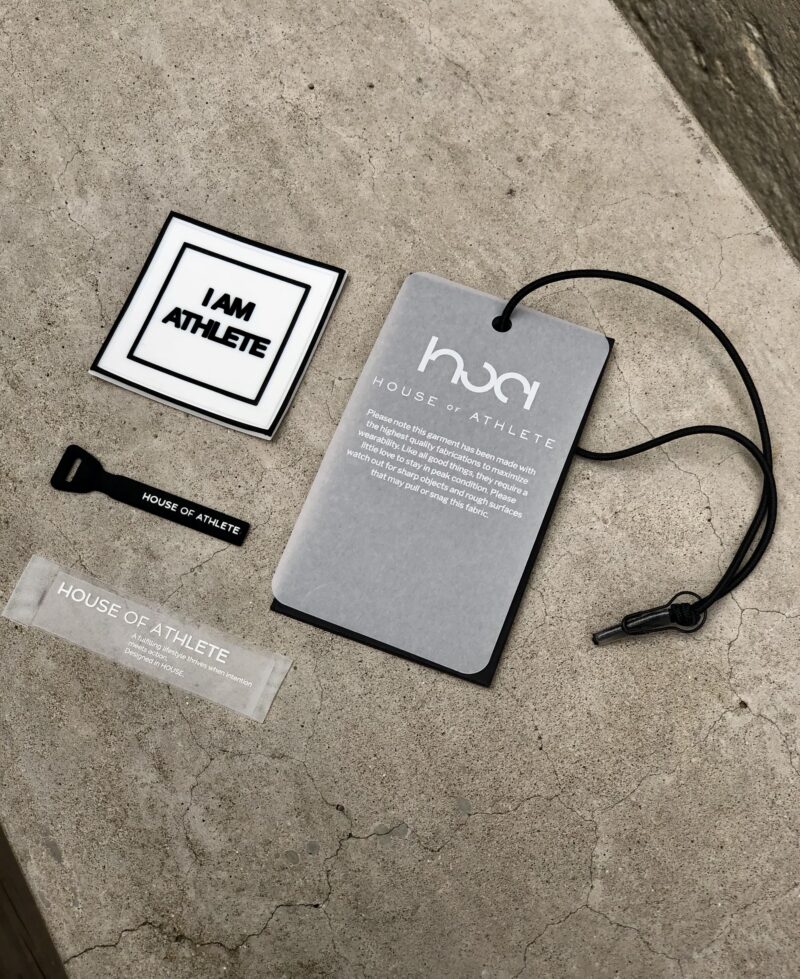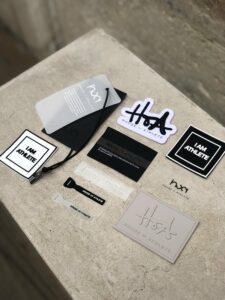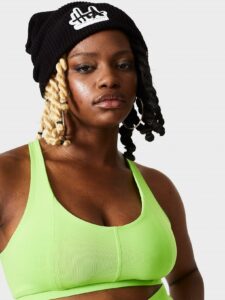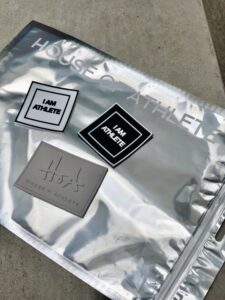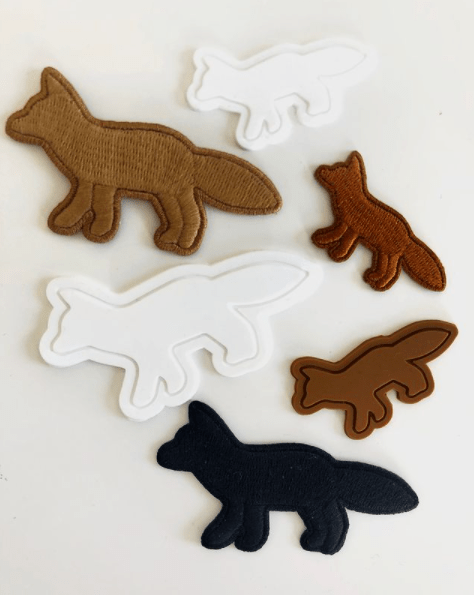 Kitsuné House
In the Fox family: new Silicone patches with the fox head, which are available in black and white or in a soft sky blue, we appreciate the delicacy of its hollow details creating the impression of the coat. There are also 3 colors of profile fox in different sizes, to dress any type of room.
These latter products required work both on the ideal relief and on the seam line to promote a clean installation on the finished part. The challenge lay in adjusting the thickness to be both flexible and comfortable to wear.
Congratulations to our product manager Camille for these successful novelties.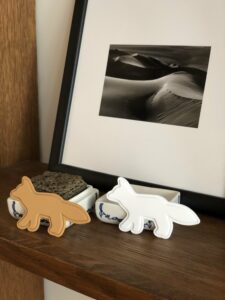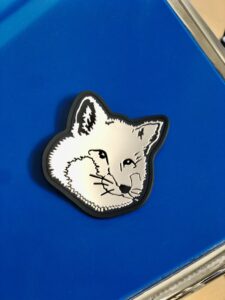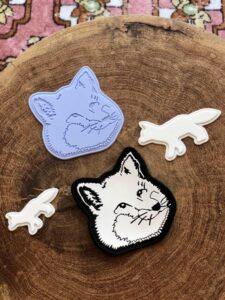 Refashion
Close to Clothes announces its publication ReFashion, the eco-organization of the French textile industry! With growing involvement in CSR, it seemed logical to share our investment, our methods and our projects. We are proud to be able to be put forward alongside various brands that are agents of change in fashion!
To be concise, we have notably selected the relevant certifications, defined good practices as well as vetoes and thresholds on a certain number of substances and had them integrated by our partners. Our quality charter, in force since 2012, has thus evolved towards more demanding RSL standards than most of the standards in force.
Now, salespeople offer you an eco-responsible approach during meetings, indeed the equivalences that we currently have are very numerous. Development, for its part, is investigated on a daily basis, in search of more sustainable techniques.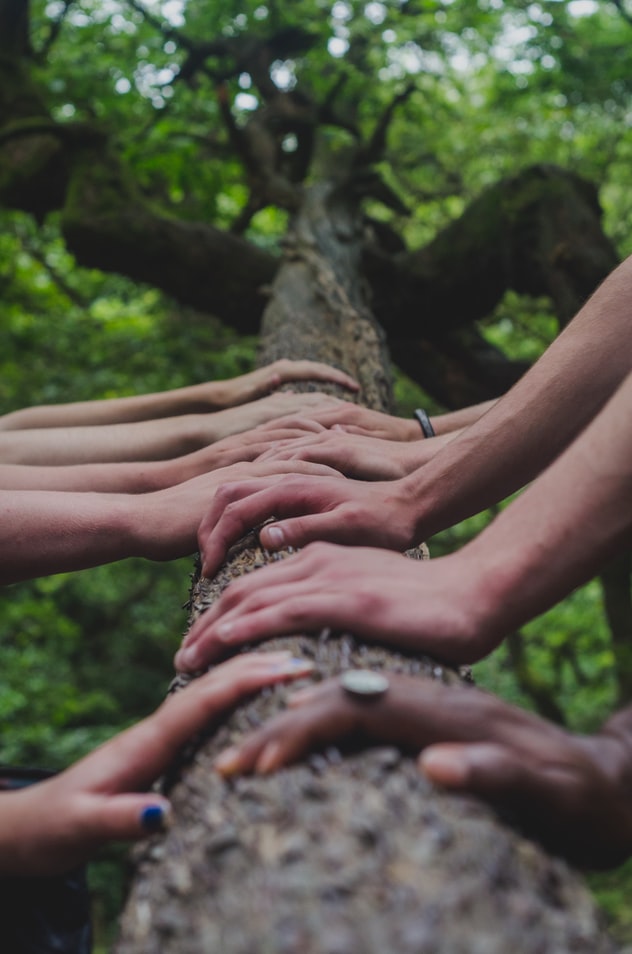 The development of the CTC collections also provides a framework and an opportunity to research, test and innovate in order to produce eco-responsible products that lose nothing in technicality and aesthetics. We know that perfection in eco-responsibility is impossible to achieve. Nevertheless, we are happy to participate at our level in this process and we do not intend to stop there.
To read the interview and find out more about our approach, and the various Refashion projects, it's
here
. Good reading !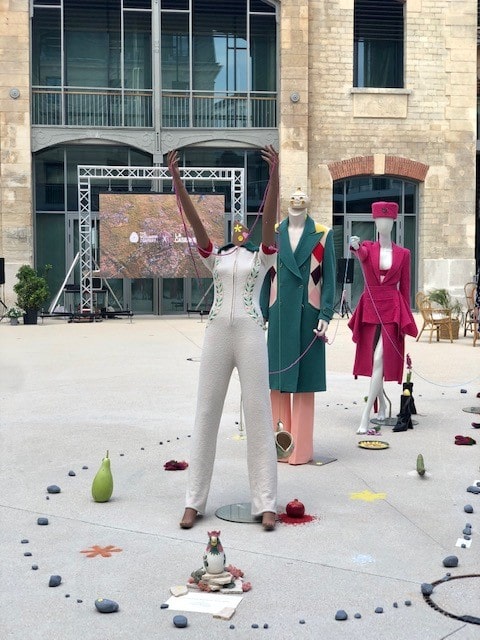 Barracks
Close to Clothes becomes a member of the Caserne, the ecological transition accelerator dedicated to the fashion and luxury sector in Europe! From June, we will be happy to welcome you on our permanent stand in their premises in the 10th arrondissement. The opportunity to exhibit various of our eco-responsible products, including our latest collections, and to present our approach to various visitors to the sector.
It is an opportunity to make ourselves known and to discuss with partner brands, also members of the barracks, such as Loom, 5:10 pm, Fairlymade, Flair or even Avnier. A real community of agents of change, to which we are eager to belong. See you soon at the barracks!
To find out more, it's
here
.
Vous avez un projet ? Contactez-nous !
CLOSE TO CLOTHES
PARIS
25 RUE D'HAUTEVILLE
75010 PARIS, FRANCE
TEL: +33 (0)1 42 96 00 92
FAX: +33 (0)1 49 27 01 56
CLOSE TO CLOTHES
ASIA PACIFIC
UNIT 04 4/F JOIN-IN HANG SING CENTRE
2-16 KWAI FUNG CRESCENT
KWAI CHUNG, N.T.,
HONG-KONG
TEL: +852 3621 0388
FAX: +852 2758 5199
CLOSE TO CLOTHES
BLUE LAB
BELLAMYPLEIN, 54
1053AT AMSTERDAM
THE NETHERLANDS
GOLLIERSTRASSE 14A
D – 80339 MUNICH
GERMANY