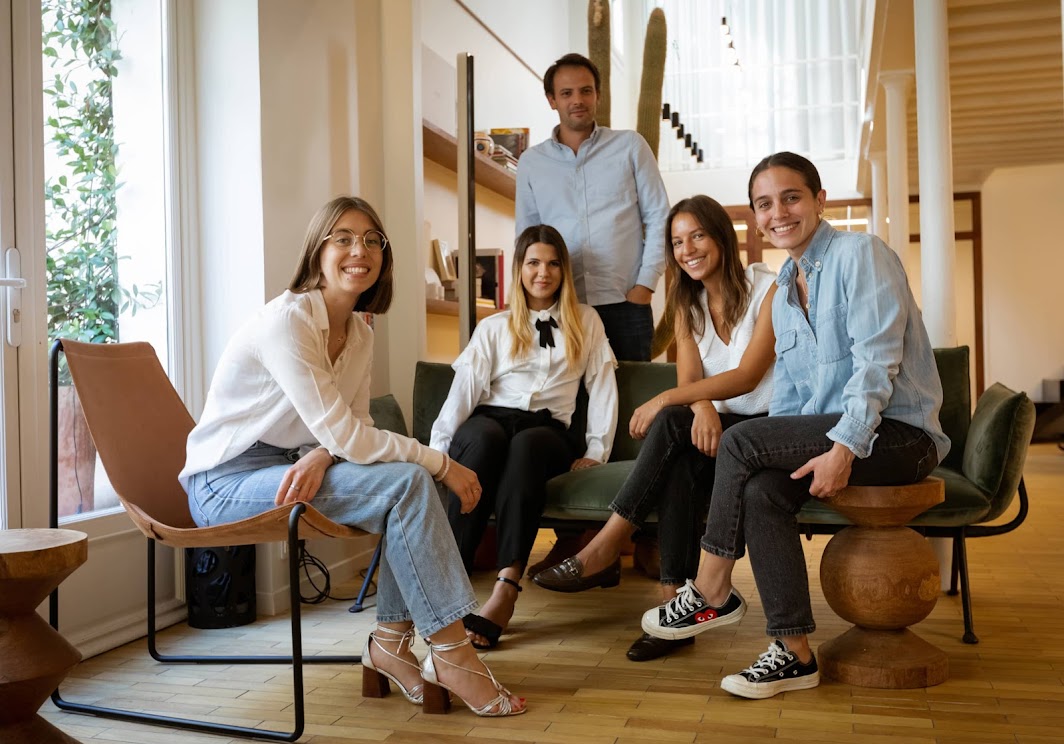 Close to Clothes in action!
We started 2021 on the hats of wheels by bouncing at best in this context!
Close to Clothes has shown itself to be full of ambition and we have not given up, multiplying projects, partnerships and objectives! We have seized various opportunities aimed at further spreading the CTC spirit in the fashion world and we are eager to reveal our various projects to you.
Close to Clothes is still creative research, so we have a lot of new products to present to you!
Woolmark Prize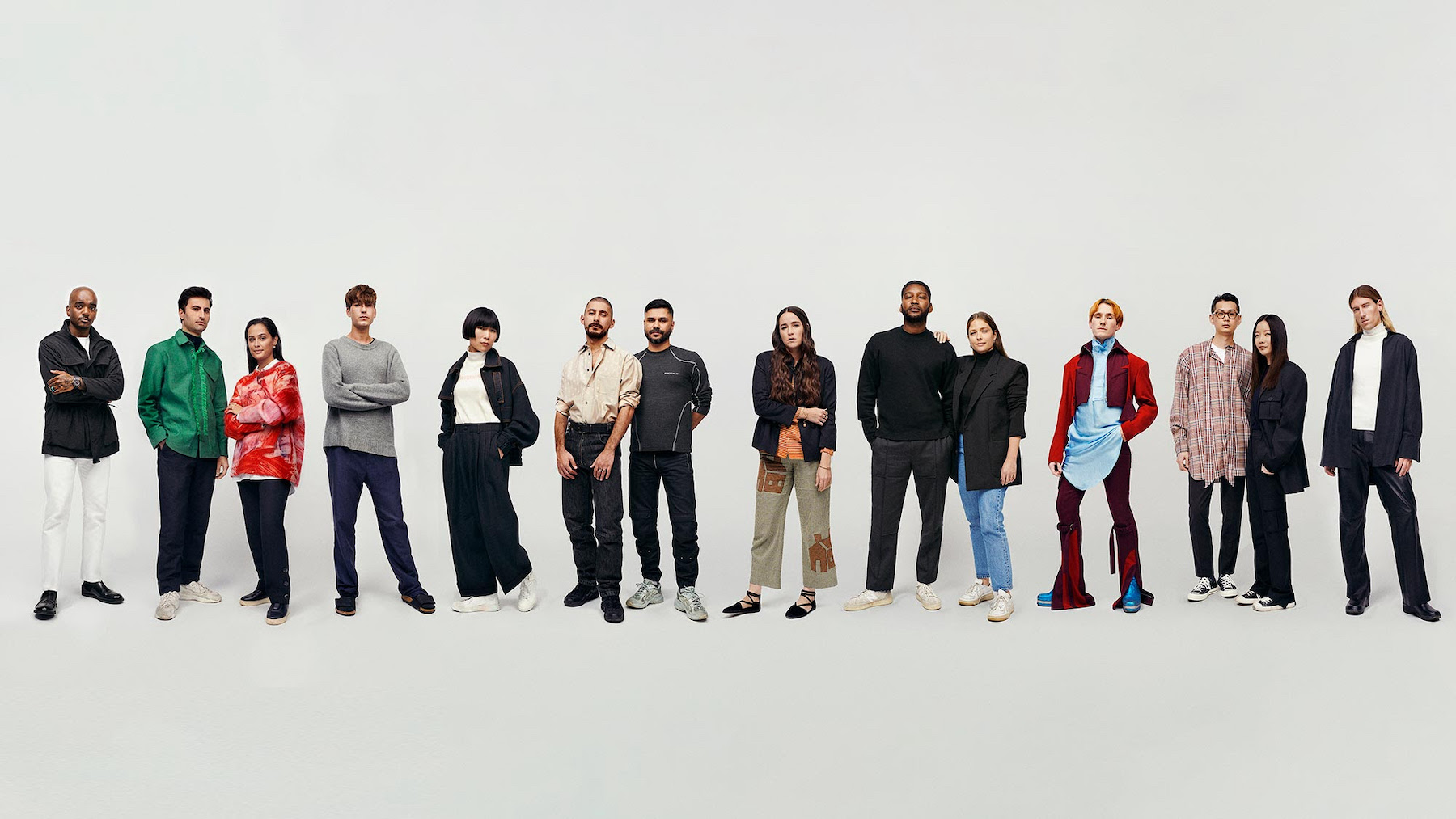 Close to Clothes is pursuing new projects in 2021 and we are happy to be an official partner of the International Woolmark Prize. This competition celebrates fashion talent around the world showcasing Australian merino wool. It is both one of the most prestigious awards but also a development program for rising stars of fashion.Selected from more than 380 applicants representing 55 countries, six designers advance to the final of the International Woolmark Prize to present their collections .
We are very proud to be the official label of these 6 finalists by providing them, as part of this creative partnership, with a personalized label in partnership with IWP and support throughout their production work.
It's a wonderful opportunity to support creative projects and to showcase Close To Clothes know-how.
Thank you for their trust!
Collection from elsewhere
One of our latest CTC collections is a collection that took us on a journey: from trendy, artistic and refined labeling to warm and natural colors straight from Moroccan craftsmanship. This inspiration, our product manager, Coralie, drew it from our passion for ceramic creations from Marrakech and the trend towards abstract art that is making a place in our interiors. We wanted to transcribe this craft, and these soft pastel colors, on woven claws, hangtags and patches to push creativity and art into your locker rooms! Coralie took pleasure in mixing different techniques and textures, for example the patch incorporates different aspects of the terrycloth to recall Berber rugs while the relief embroidery recalls the braids found on household linen. The claws were made in natural cotton and linen to signify the raw aspect and authenticity specific to the universe of this collection from elsewhere.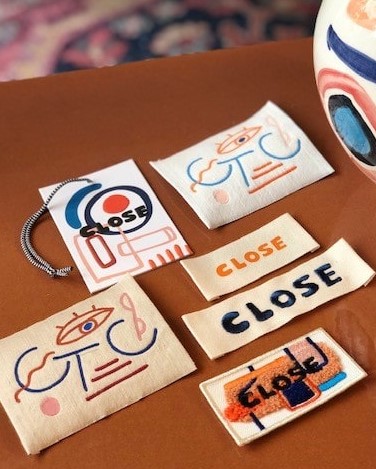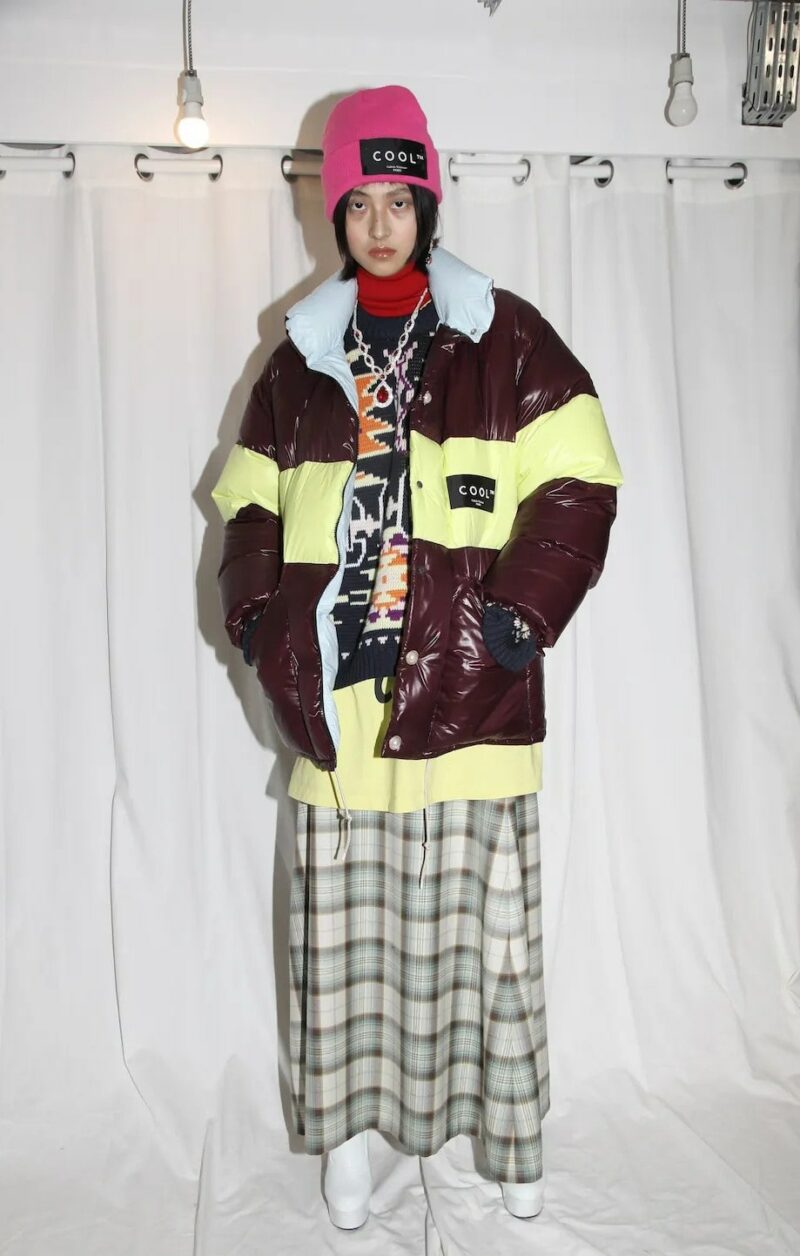 COOL Studio, cool collab
Since 2019, COOLTM is a new French luxury fashion label aiming to create a unique fusion of cultural design. She mixes both rebellion and romanticism, punk and bohemian, women and men, and irreverently challenges the notion of beauty.
Beyond its ambition to upset codes, COOL TM is also a transparent brand that values human and ecological approaches by fighting fast fashion and overproduction. Their vision? Inspiring future generations with cool, ethical and circular luxury. It is with great pleasure that we took part in their labeling project by jointly developing an almost disproportionately large label, retro 70's neon-effect silicone patches and everyday keychains transformed into a fashion object.
This friendly brand surprises us and amuses us by developing products in perfect harmony with their quirky philosophy!
Creativity, a team affair
Because creativity never stops at Close to Clothes, we work hard to develop new inspiring and original collections for you.
This year our design, development and sales teams are working hand in hand to develop together products that will make the difference! The opportunity to work as a team on differentiating products that meet customer needs, to improve the technicality of our creations, and to challenge our products. These services therefore have a lot to contribute to lead to various spring collections from denim, eco-packaging to streetwear. We can't wait to present you our new products.
Stay Connected!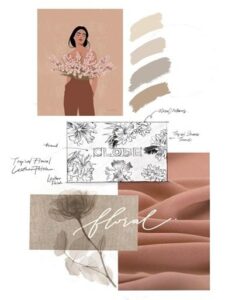 Vous avez un projet ? Contactez-nous !
CLOSE TO CLOTHES
PARIS
25 RUE D'HAUTEVILLE
75010 PARIS, FRANCE
TEL: +33 (0)1 42 96 00 92
FAX: +33 (0)1 49 27 01 56
CLOSE TO CLOTHES
ASIA PACIFIC
UNIT 04 4/F JOIN-IN HANG SING CENTRE
2-16 KWAI FUNG CRESCENT
KWAI CHUNG, N.T.,
HONG-KONG
TEL: +852 3621 0388
FAX: +852 2758 5199
CLOSE TO CLOTHES
BLUE LAB
BELLAMYPLEIN, 54
1053AT AMSTERDAM
THE NETHERLANDS
GOLLIERSTRASSE 14A
D – 80339 MUNICH
GERMANY